Start preparing for your exam by taking our HESI A2 practice test below!
You will find HESI practice questions from various sections in our free test below. Review your answer explanations and find which subjects gave you the most trouble.
For more help, check out our HESI prep course.
HESI Subject Specific Practice
If you are looking to practice for other subjects, check out the following free HESI practice exams (subject specific):
Unlock Our HESI Prep Course. Pass Guarantee.
Prep with peace of mind with our 100% pass guarantee. Only $49.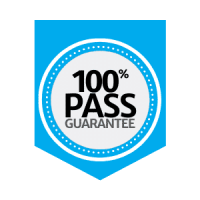 HESI A2 Overview
The HESI A2 exam is made up of different subject specific exams. There are 8 different subject exams for the HESI A2.
Your school / program will determine which subject tests you will be taking. You will probably not be required to take all 8 subject exams.
The most common subject exams are math, grammar, vocab, and reading.

Preparing For The HESI
Students can prepare for the HESI A2 by using a couple of different methods. Check out some of those methods below.
Study Guides
Study guides are one of the best ways to prepare for the HESI A2 exam. Study guides provide a ton of information on all topics. The best study guides are organized, cover everything you need to know, and can be easily accessed.
If you do not want to waste your time making your own study guides, use our HESI prep course. The study guides in our prep course cover everything you will need to know for the exam.
Let us do the work for you. Our HESI prep course will help you get a top score.
Practice Tests
Another proven method when it comes to preparing for the HESI A2 are practice tests. Practice tests will help you gauge where you are at with your studying. Try out a free HESI practice test above to get started.
All of our practice questions and HESI A2 practice tests include answer explanations to help you understand why an answer was right or wrong. We want to make sure our students grasp difficult concepts.
Users who take one of our HESI prep courses will have instant access to 1,500+ question and full-length practice exams.
Our full-length practice exams are timed exams that help students get a better feel for the actual exam.
Flashcards
Flashcards are a great way to prepare for any exam, especially the HESI. Flashcards serve as a fun, different way to memorize and learn the material. Flashcards are especially handy for the HESI vocab section.
Our prep course includes 250+ flashcards to review. Students can use these flashcards to learn the material faster versus traditional learning methods.
Frequently Asked Questions