Use our HESI chemistry practice test to prepare for your upcoming exam. The practice test is completely free and includes topics you may be tested on.
The HESI A2 chemistry section gives students plenty of trouble – using a practice exam is a great way to ensure that you are ready for the real exam.
We have included answer explanations that will help you better understand why you answer was correct or incorrect. Make sure to review the explanations when you submit the practice exam.
Too Long, Didn't Read: Take the HESI A2 chemistry practice test below.
If you want something more detailed, use our HESI prep course.
HESI Chemistry Practice Test
Unlock Our HESI Prep Course. Pass Guarantee.
Prep with peace of mind with our 100% pass guarantee.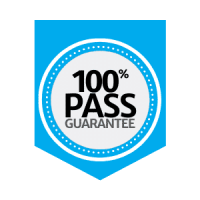 HESI Chemistry Overview
The HESI chemistry sections is 1 of 10 total sections on the HESI exam. Odds are you will not be asked to take all 10 sections of the exam.
Some schools require the HESI A2 chemistry section while others do not. You can check with your school or institution beforehand to double check.
You will find that there are 30 total questions on the HESI chemistry section. However, 5 of those 30 questions are unscored. These 5 questions are test questions used by the maker of the exam.
You will have 25 minutes to complete this section of the exam.
Some common topics tested include:
Periodic table
Atomic structure
Chemical equations
Chemical bonding
Nuclear chemistry
Matter
These are some complex topics, if you want some help better understanding these topics before your exam, use our HESI A2 prep course.
| HESI Chemistry | Key Takeaways |
| --- | --- |
| Total Questions | 30 |
| Total Scored Questions | 25 |
| Time Limit | 25 Minutes |
| Time to Spend Per Question | 50 Seconds |
If you are looking to practice for other subjects, check out the following: