Start preparing for the HESI A2 biology section. Our practice test below is 100% free and will help you better understand what to expect on the actual exam.
The HESI biology practice test below includes topics and concepts you may be tested on for the real exam. Our exam is timed and includes answer explanations at the end.
You can use the answer explanations to better understand why an answer was correct or incorrect, which will help you when taking the actual exam.
Too Long, Didn't Read: Use the HESI A2 biology practice test below.
For more in-depth help, use our HESI prep course.
HESI Biology Practice Test
Unlock Our HESI Prep Course. Pass Guarantee.
Prep with peace of mind with our 100% pass guarantee.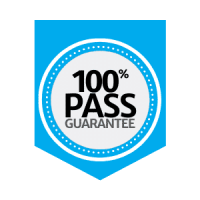 HESI Biology Overview
In total, there are 10 different sections tested on the HESI exam. You will most likely not have to take all 10 sections. Some schools decide to give the biology section while some do not. You should be able to check with your school beforehand.
If you will be taking the HESI A2 biology section, be prepared to answer 30 total questions. You will find that there are 5 unscored questions, but you will not know which questions are unscored – so try your hardest on all questions.
Students are given 25 minutes to complete this portion of the exam.
Some topics you will be tested on could include:
Metabolism
Cells
Cellular respiration
Photosynthesis
Biological Molecules
Biology basics
For help learning these topics, use our HESI prep course.
| HESI Biology | Key Takeaways |
| --- | --- |
| Total Questions | 30 |
| Total Scored Questions | 25 |
| Time Limit | 25 Minutes |
| Time to Spend Per Question | 50 Seconds |
If you are looking to practice for other subjects, check out the following: