Learn how to study for the TEAS test with some of the best methods below.
Aspiring nurses will eventually have to learn how to study for the TEAS test because it is a huge part of their resume when applying for nursing school. Most nursing schools require the TEAS in order to be accepted into their program.
Nursing schools receive a lot of applications so it's a competitive field. Therefore, you need every advantage possible when applying. Scoring high on the TEAS test makes your application stand out in a crowd.
This guide will show you how to study for the TEAS test and provide you with some motivation to keep you on the right track.
How To Study For The TEAS Test – Prep Courses
While we would never criticize students for taking the initiative and self-studying for the TEAS exam, it may only get you so far. Having to prepare your own study regimen takes a lot of time/effort and you'll end up missing valuable information.
That's why our TEAS prep course is such a powerful tool. It boosts the efficiency of your study time and ensures that you're studying the right content. There's nothing worse than spending all of your time studying subjects that you're already strong in.
The truth is that no matter how confident you are heading into the TEAS exam, using a prep course is going to help you get a higher score. The only downside of a TEAS prep course is that it costs money so let's take a closer look at that.
Weighing The Costs
At first glance, the $49 cost of a TEAS prep course might seem like too much but when we dissect it further, it's actually a huge value. If you underperform, then you will have to pay an additional fee to retake the TEAS test. At $100 a pop, this expense far outweighs the cost of investing in the prep course.
Remember that it's not just important that you pass this test, but you have to score in the top percentile. The truth is that even a slight drop in efficiency that comes with self-studying might be enough to drop you out of that percentile.
If you score too low, then you have to apply to more schools in order to get accepted. Results are generally sent to one school for free (included in test cost) but each additional school will cost an extra $27. Again, it's easy to see that the costs add up quite quickly. 
Our prep course also comes with a 100% pass guarantee. If you do not pass your exam, you get all of your money back. That is how confident we are in our prep course.
Benefits of Using a Prep Course
Get content that's targeted specifically to the TEAS test, making study time more efficient.
Discover subjects that need your focus so you can plan your study sessions more efficiently.
Comes with free TEAS practice tests with detailed explanations for each answer, providing an easy way to improve your weakest areas.
Low cost when compared to application and score submission fees.
Mobile-friendly so you are not limited to studying from home. You can study while waiting on commutes or appointments.
100% pass guarantee. Get all of your money back if you fail.
Unlock Our TEAS Prep Course. Pass Guarantee.
Prep with peace of mind with our 100% pass guarantee.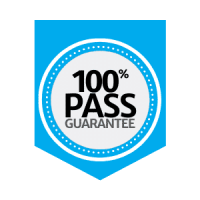 How To Study For The TEAS Test – Self Study
Here are some proven tips that students should follow to improve their TEAS test score and prepare for this important exam.
Tip #1: Master the Fundamentals
Always start by reviewing the fundamentals. You may have been exposed to some of the material you will need to learn already. For some reason, students get so caught up on learning new information that they forget about the fundamentals. Some of the fundamentals include:
Translating fractions to other forms.
Basic biology.
Balancing equations in chemistry.
Basic anatomy.
Grammar and punctuation rules.
There are more but I'm sure you get the point. You can learn all of the fundamentals using our TEAS prep course.
Tip #2: Create a Study Schedule
This study shows that students who properly prepare for a test experience far less anxiety, so creating a schedule is the way to achieve this. Start by taking a TEAS practice test to determine what areas you need to focus your studies on.
Set aside the time to study and plan it around your everyday schedule. Make sure that you are able to strictly meet these times. There should be no distractions.
It is recommended that you plan your daily schedule a week in advance. Perhaps dedicate some time on Sunday to planning the next week. Not only will this study tip help you ace the TEAS test, but it will also get you into the habit of planning ahead. 
During the planning phase, you should also create an outline for the main topics that you will need to study in order to properly prepare for this test. This gives you a basis for creating your weekly schedule.
Tip #3: Never Try to Cram All Studies into the Final Days
Students seem to brag about their ability to cram their studies into the final two or three days and still pass. But if you're looking to get into a competitive field like nursing, simply passing isn't good enough. Your scores need to go above and beyond.
The fact is that waiting until the last minute to study is a bad habit that should be broken. Stop procrastinating and give yourself enough time to study. Develop the habit of sticking with your study schedule.
You should not only plan a time, but the subject matter that you'll be studying.
Tip #4: Spend the Last Few Days Reviewing Everything
Spend the final two to three days before the test reviewing all of the notes you have taken during studies and cover all of the basic material. In fact, a great method is to take another TEAS practice test to determine if there are any areas that you need to cover.
This is the final stretch of studies before the big test. The practice exam will show you any areas where you are weak and these final days can be spent focusing on that area.
Some students like to form study groups during this final stretch too so that's an option.
Our TEAS prep course includes 12 full-length simulated TEAS exams to help you prepare.
Tip #5: Make Some Visual Aids
Visual aids are powerful study tools and should not be underestimated. Charts, diagrams, and graphs are all valid choices. Some people are visual learners and require some form of visual aid for retaining information. Visual aids condense large amounts of information into a visual format, making it easier for your mind to process and recall.
Flashcards are also a great visual tool. In fact, going through several flashcards before bed is a great study practice.
Benefits of Self-Studying
Developing your own study regimen is free of cost so you don't have to invest any money.
Fully customized study plan.
How Difficult is the TEAS Test?
The TEAS test is about the same level of difficulty as the SAT and ACT tests. It's based entirely on skills that should have been developed in high school. Just because you were taught these skills does not mean you do not need to review them.
Many students end up forgetting these skills and get stumped on the TEAS exam. Make sure you are not one of those students. Prepare for the TEAS exam.
The score itself is what goes on your application so it's essential that you take the proper steps to score as high as possible on this exam.
The key is to develop better study habits to give yourself every advantage. While the questions are all based on standard educational knowledge, the sheer number of questions can quickly become overwhelming.
In fact, the test is designed to be stressful in its volume because nursing school is vigorous and this test ensures students are prepared for that level of stress. They want to make sure students are able to excel in their programs.
Why You Should Invest in a TEAS Prep Course
Using our TEAS prep course makes it much easier to plan how to study for the TEAS. Getting a high score on this test will build the foundation for a successful career. It will make the most of your study time and remove the stress.
Launch yourself into testing day full of confidence! Don't spend time studying subjects that you are already strong in. Make sure that you're deepening your knowledge of areas that are still challenging to you so that when it's test day, you're not caught unprepared.
Our course lays out everything you will need to know for the exam. Do not waste time trying to figure out if you need to know something or not. Let us do that for you. All you have to do is progress through our course and you will be fine!
TEAS FAQS
How Soon Should I Register for the TEAS Test?
Register as soon as possible. You gain nothing by waiting. In fact, most experts agree that you should take the test as you are beginning your undergraduate studies rather than waiting.

This will not only help you refresh on the essential basic information you'll need to excel, but it gets this test out of the way early.

Additionally, register for this test at a time when you will be able to dedicate time to studying.
What Should I Do on Test Day to Improve my Score?
This actually begins the night before the test by going to bed early and getting a good night's sleep.

Plan your route ahead of time and give yourself an extra 30 minutes just in case. It's better to arrive too early than too late. In fact, if you're late then you won't be admitted into the testing facility.

You'll also need to present your registration receipt and a government-issued photo ID to be granted entry.

Try to relax while taking the exam. If you prepared properly, you should have nothing to worry about. Be cognizant of the time when taking the exam, this is one thing that trips up students.

Take our TEAS prep course for timed practice exams to help you get ready for the final exam.