Learn how to study for the HESI with some of the best proven methods to get a top score.
Students looking to apply to select nursing schools will have to learn how to study for the HESI. This exam is a tool designed to assist nursing schools with the assessment of potential students. In short, it tells schools whether a student is ready to enter into their program.
Every school has its own specific requirements so it's important that students read and understand them before applying to take the test.  
How To Study For The HESI
Review some of the tips and methods below that have been proven to get students top scores on the HESI exam.
Draw up a Plan and Stick to It
Open up your calendar and start planning ahead for this important exam. Make sure you are scheduling your time efficiently around your everyday life. You must avoid distractions during your study sessions.
Creating a plan for achieving important life milestones is an important skill so if you haven't been doing so up until this point, then there's no better time to start.
Our HESI prep courses follow a detailed outline that helps students group their study sessions together. This process creates an efficient study schedule that saves users tons of time.
Take a HESI Practice Test
Before you start studying, you'll need to know the areas where you are weakest. The best way to determine this is by taking a HESI practice test. Prioritize your studies based on the practice test results so that you study more in the areas where you scored lowest.
Students can take our free HESI practice test to begin. If you are looking for more practice tests and questions, our HESI prep courses contain full-length practice exams and 900+ practice questions.
One of the biggest mistakes that students make is they spend too much time studying subjects where they are strong and don't focus on their weak points. Don't let yourself fall into this trap. Our practice exams will help you focus on the areas you need to study the most.
One of the most important aspects of practice tests is answer explanations. All of our practice tests and questions include answer explanations to help you figure out why an answer was right or wrong.
Unlock Our HESI Prep Course. Pass Guarantee.
Prep with peace of mind with our 100% pass guarantee. Only $49.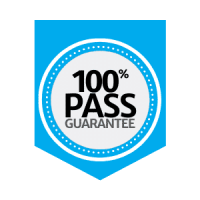 Set the Right Expectations
Another important part of learning how to study for the HESI A2 exam is to set the right study expectations. This test is designed to assess study areas that you should have learned already. Do not panic – once you start reviewing the concepts, you should start to remember them.
Our HESI prep courses are designed to teach concepts with the assumption that the user has never learned it before. Students can follow our content outlines and study guides step-by-step and learn every concept that will be tested on the HESI exam.
Never Cram your Studies at the Last Minute
Almost every college student in the world has crammed for a test at one point or another. Yes, it's possible to pass a test but you'll score lower. With the HESI A2 exam, your goal is to score as high as possible. That means you have to follow the most efficient approach.
The truth is that sacrificing sleep is a counterproductive approach to studying. In order to retain information, we have to sleep because that's when new information is committed to long-term memory.
However, don't take our word for it. This study shows that a solid night's sleep boosts memory. So make sure you're getting a solid 7-8 hours of sleep every night.   
Consider a HESI Prep Course
This option will require a purchase. Students should think of this purchase as an investment in their future. A HESI prep course will help save you time by allowing you to jump right into your studies. You will not need to waste time collecting and gathering information to study.
A HESI prep course will also help students save time studying by helping them figure out the concepts they need to focus on the most. Stop wasting time studying concepts you already know.
Our HESI prep courses start at only $49 and students have access for 6 months. They contain 24 full-length practice tests, 1,500+ practice questions, in-depth study guides, flashcards, and more.
Use Flashcards
Flashcards are a great visual study tool that should not be underestimated. Flashcards are great for concepts that require memorization – like HESI vocab.
Our prep courses contain 200+ HESI flashcards to help you memorize important terms. Students can also make their own flashcards using tools like Quizzlet or Brainscape.
HESI Prep Courses Vs. Self-Studying
The biggest advantage of using a HESI prep course is efficiency. It saves you the time of having to research each individual subject by providing all study materials in one convenient location. Therefore, you can spend less time prepping and more time studying.
This efficiency does come at a cost though. But when you consider the benefits of using a prep course, you'll find that they far outweigh the costs.
All study materials are specifically targeted to the HESI exam, so you will be able to start studying right away. With self-studying, you might have to stop to dig up information, thus cutting into your study time.
Prep study courses come with detailed practice tests that will show how you perform with each subject, so you can focus your study plan more efficiently.
They are generally quite affordable. For example, our HESI prep study course starts at only $49. This is substantially les than having to retake the HESI exam.
Our prep course can be used on mobile devices as well. This allows you to study more efficiently.
As you can see, efficiency seems to encompass all of the benefits.
HESI A2 Exam Difficulty
The sheer volume of this test is intimidating to many students when they read the requirements. Students should keep in mind that they may have learned some of these concepts already. After putting in some good study hours, most students will begin to remember these concepts.
The HESI exam is similar in difficulty to the TEAS exam. Both are entrance exams so it's not surprising that they are similar.
Some schools only require applicants to take either the TEAS or the HESI A2 and not both. With that said, the HESI A2 shouldn't be taken lightly. Dedicate time to studying and preparing or else you may have to pay more money and retake the exam.
HESI Exam FAQs
Here are some of the most common questions that students ask about the HESI exam.
What score do I need to pass the HESI exam?
Students don't pass or fail the HESI exam. Their score is an indicator of their efficiency on the exam but every school requires its own unique minimum score for admission.
Therefore, passing simply means that you get a score that meets the requirement of the school you want to attend.
Most schools require a minimum composite score of 75% and minimum individual exam scores of 70%. Just keep in mind these are references and scores will vary by school.
How difficult is it to retake the HESI exam?
First of all, it's important to note that some schools don't even allow applicants to retake this exam while others only allow one retake. It is highly recommended you do everything in your power to get it right the first time!
There is also a waiting period that is set by the school. Even schools that allow multiple retakes will limit the amount of times the test can be taken per year.
When retaking the HESI exam, you'll also have to pay the fee again. It can get quite expensive so learn how to study for the HESI so you can ace it the first time.
What will I find on the HESI exam?
This also depends on the school. Some students might not have to be tested on every subject. Read the applications requirements. Each school administers their own version of the HESI exam.
Schools pick and choose which sections of the HESI exam they want to administer. The most common sections include HESI grammar, HESI math, HESI vocab, HESI reading, and HESI anatomy/physiology.
When can I take the HESI exam?
Testing times depend on the school offering the exam so you need to visit the website of the nursing school you're applying to and look at their schedule. You can also message the school's guidance counselor and ask them.
Whatever the case, it is highly recommended that you begin studying at least two weeks before the exam date if you are using a prep course, and four weeks in advance if you are self-studying.
Students who use our prep courses will get access for 6 months.
Final Thoughts
The fact is that this exam is so vital to your education that you should use every resource at your disposal to improve your score. Using our HESI prep course will detail how to study for the HESI, making the process so much more efficient.
Just make sure that you are studying the right areas because it will be different for everyone. Research the school's requirements first, then take a HESI practice test, and finally lay out a plan for approaching your studies.
Following the advice in this guide will ensure that you get the highest possible score on your first try!