Paramedics have arguably the most life-altering jobs in medicine. They are the vital link between an individual scene and the health care system.
If you are preparing for this exam, you should use paramedic test questions to help become more familiar with the actual exam.
Paramedics are the most well-trained individuals at the scene of an accident. This means that the NREMT paramedic exam is a difficult exam designed to filter out those who are not yet fully qualified.
Use the following sample NREMT paramedic practice test to start your paramedic test prep.
If you want more practice, consider using our paramedic prep course.
Paramedic Practice Test
We have separated out our paramedic practice tests into 5 different categories. Answer the paramedic test questions in each of the following categories:
Paramedic Airway, Respiration, and Ventilation
Paramedic Cardiology
Paramedic Trauma
Paramedic Medical; Obstetrics and Gynecology
Paramedic EMS Operations
After taking the sample paramedic tests, review your answers to see how you did. The answer explanations are designed to help you learn key concepts.
Paramedic Airway, Respiration, & Ventilation Sample Test
Paramedic Cardiology & Resuscitation Sample Test
Paramedic Trauma Sample Test
Paramedic Medical; Obstetrics & Gynecology Sample Test
Paramedic EMS Operations Sample Test
Unlock All 1,200+ Paramedic Questions. Pass Guarantee.
Prep with peace of mind with our 100% pass guarantee.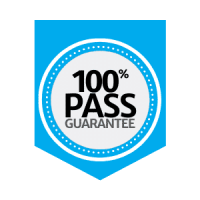 What is the Paramedic Test?
The Paramedic test is a standardized exam given by the National Registry of Emergency Medical Technicians (NREMT). You must take the exam from an accredited location—most often, your local EMT office. You can search for EMT offices in your state here.
There are two sections on the NREMT: The cognitive exam and the psychomotor exam. The cognitive exam is the written portion of the exam, taken on a computer at an authorized testing center. 
The psychomotor exam tests your "hands-on" knowledge, and is performed with a NREMT representative.
Cognitive Exam
The cognitive exam consists of five main sections with a total of 80-150 questions. They will cover the following topics:
| Subject | % of Exam | Adult / Pediatric Focus |
| --- | --- | --- |
| Airway, Respiration, & Ventilation | 18% - 22% | 85% / 15% |
| Cardiology & Resuscitation | 22% - 26% | 85% / 15% |
| Trauma | 13% - 17% | 85% / 15% |
| Medical; Obstetrics & Gynecology | 25% - 29% | 85% / 15% |
| EMS Operations | 10% - 14% | N/A |
As you can see, there is a particular focus on cardiology and resuscitation, and airway and ventilation practices. These are things to keep in mind when preparing a paramedic study guide.
Paramedic practice covers a vast array of skill sets. The ones you will be tested on include:
Airway, Respiration and Ventilation
Lower and upper respiratory systems
How to treat pediatric vs. adult respiratory patients
How to address airway and ventilation problems
Cardiology & Resuscitation
Cardiac anatomy and physiology
How to address chest pains
Cardiac monitoring
How to identify and treat cardiac arrest
Trauma
How to handle general trauma at an emergency scene
Diagnostic questions
Medical; Obstetrics & Gynecology
General emergency medical knowledge
Childbirth-related questions
How to care for a pregnant patient
Infectious disease knowledge
EMS Operations
Where to find and restock equipment in your vehicle
EMS history and training
How is the Cognitive Exam Administered?
The cognitive portion of the exam is a computerized adaptive test (CAT). This means that everyone's paramedic test questions will look and feel slightly different, as the test will automatically adapt the number and difficulty of questions to each test taker.
Regardless of the questions you are asked on the exam, everyone's passing standard remains the same.
When taking a CAT exam, you may feel as though the questions get harder as you go along – this is the goal of the exam. The more questions you answer correctly, the harder the CAT becomes.
CAT testing is both faster and more accurate than a traditional exam, and is designed to figure out how much knowledge you have in comparison to the passing standard.
According to the NREMT Paramedic Candidate Handbook, "The decision regarding passing or failing the exam is based on the following question: "Has the candidate reached the level of entry-level competency (passed) or has the candidate not yet reached entry-level competency (failed)?"
Psychomotor Exam
The Psychomotor is where you will demonstrate your live, "in-the-field" understanding of paramedic knowledge. During the test, you will be assisted by a Professional Paramedic Partner, but they will only act upon your instructions.
They will not be able to offer advice or answers, but will only perform the tasks delegated to them.
While you are performing the psychomotor exam, you will be observed by a Skill Examiner. They are available to answer questions about equipment and remind you of time limits while you are performing the exam, and are also responsible for documenting your actions according to pre-created standards for each skill set.
A registry representative will then review and score your unofficial results.
There are six skill sets you must be able to demonstrate in order to pass this portion of the exam:
Patient Assessment – Trauma
Dynamic Cardiology
Static Cardiology
Oral Station: Case A
Oral Station: Case B
Integrated Out-of-Hospital Scenario
Patient Assessment: Trauma
This station must be completed within 10 minutes, and includes assessment of a scene, resuscitation, history taking, and a secondary assessment of the patient.
Dynamic Cardiology
This station must be completed within 8 minutes. Here, you will demonstrate your ability to handle a cardiac arrest situation, and deliver electrical therapy to a patient.
Static Cardiology
This station must be completed within 6 minutes. Here, you will review 4 ECG tracings, and be provided with patient information. You will be tasked with identifying the name of each rhythm, and state all treatments for that rhythm.
Oral Stations: Cases A and Cases B
This station must be completed within 15 minutes. For each case, you must state how you would manage an out-of-hospital call. There will be no simulated patient for these scenarios; all patient information will be provided verbally by your instructor.
Integrated Out-of-Hospital Scenario
This station will last for exactly 20 minutes and will consist of a simulated patient encounter. It may be a pediatric, geriatric, or adult patient. You must demonstrate the ability to manage a call, lead a team, communicate effectively, and maintain professionalism at all times.
About Paramedic Test Questions
The NREMT provides some sample test questions that you may encounter on the cognitive portion of the exam. These questions are written to emulate the style and tone of the exam questions, and also provide insight into how you will be asked about subject matter. All questions are multiple-choice.
Below are three sample questions taken directly from the official NREMT Paramedic Candidate Handbook:
A 13-year-old male presents with left arm pain after a fall. You observe swelling and a deformity to his left lower arm. You are unable to palpate a pulse distal to the injury. You should first


place his arm in a sling and swathe.
splint his arm in the anatomical position.
splint his arm in the position found.
place him on a long backboard.

A 48-year-old male presents with a laceration to his abdomen. You observe bowel protruding from the wound. You should first


apply a moist, sterile dressing.
place the bowel back into his abdomen.
apply a dry, sterile dressing.
place the exposed bowel on ice.

A 59-year-old female is unresponsive, pulseless, and apneic. You should first


begin chest compressions.
ventilate her with a BVM.
retrieve the AED.
perform abdominal thrusts.
Each correct answer is in bold.
How Can You Prepare for Your Paramedic Test
The most effective way to prepare for the paramedic test is to take advantage of an NREMT paramedic practice test. A practice test may include simulated paramedic test questions (like the ones shown above), and an NREMT paramedic study guide.
Do not try to cram for the paramedic exam. Begin studying as soon as you know you will be taking the exam. If you use a paramedic practice test, make sure to review the explanations for each answer to ensure you fully understand each one.
After passing your paramedic exam, you will need to be re-certified every two years, so it's important to keep up-to-date on current medical practices.
You can use our paramedic test prep to prepare for this exam.
Paramedic Test Questions FAQs
Is the paramedic test hard?
The paramedic test is designed to be rigorous, as you will be the first person on the scene in an emergency situation. However, with proper test prep and usage of simulated paramedic test questions, you can better prepare yourself for the exam.
How many questions are on the National Registry Paramedic?
The Paramedic exam will consist of 80-150 written questions, 20 of which do not affect your score.
How many different categories are tested on the paramedic test?
There are 5 categories in the cognitive portion of the exam, and 6 skill categories tested on the psychomotor exam.
Official Paramedic Resources