Learn how to become a paramedic with our complete breakdown below.
If you are someone who wants to help others and enjoys science, you may be considering a career in the medical field. One medical field job that is expected to grow by 7% from now until 2028 is paramedics.
However, this isn't one of the most talked-about careers in the medical field, so you may be wondering what the paramedic requirements are to become certified.
Paramedics, like all first responders, have a very important job. Therefore, there is quite a bit of training and schooling that is needed to become certified.
From schooling and training hours to required certifications and tests, we have gathered all the necessary information to help you understand how to become a paramedic.
Duties of a Paramedic
To understand how to become a paramedic, you must first learn what a paramedic is responsible for when arriving at an emergency. A paramedic will likely be the person with the most medical training at an emergency scene. They often have the most responsibilities including:
Respond to 911 calls
Coordinate the team that responds to the call
Assess a patient's condition and develop a treatment plan
Administer CPR, first-aid, and/or medications (orally and intravenously)
Operating EMS machines (like defibrillators or electrocardiogram (EKG) machines)
Record treatment of patient
Contact and coordinate with care facilities before arrival
Transport patients to proper care facilities and sustain their condition
Report observations and treatment to medical professionals
Clean and restock the EMS after patient is taken to proper facility
From arriving on the scene to leaving the patient in the care of nurses and doctors, paramedics are often the leaders on the scene. A lot of training is necessary to make sure the paramedic is ready to best handle their position and help patients in emergent situations.
Unlock All 1,200+ Paramedic Questions. Pass Guarantee.
Prep with peace of mind with our 100% pass guarantee.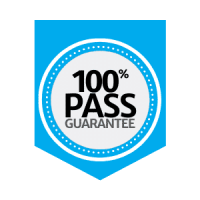 Steps to Take Before Applying to Paramedic School
Just like there are college prep courses and dual-enrollment opportunities, there are things you can do to help yourself be better prepared to enter a paramedic or EMT school.
Classes
You want to be well versed in biology, anatomy, and physiology before you become an EMT or paramedic. If you are someone looking into these careers, you probably enjoy science (especially medical science), so these are some classes that you should get under your belt.
All high schools should offer both biology and combined anatomy and physiology courses. Some may even offer advanced placement (AP) versions of these courses. Getting knowledge in these areas will greatly help you when you begin attending an EMT or paramedic school.
Extra-Curriculars
Getting jobs or joining clubs that show leadership skills are an excellent way to prove you have what it takes to be an EMT or paramedic. Many high school students can get jobs or volunteer in nursing homes and even hospitals, which can help sharpen communication and listening skills as well as get you some real-world experience talking to patients. Clubs or sports can help show that you are able to adapt and learn as well as prove you have the leadership skills needed to become an EMT or paramedic.
Certifications
Both EMT training and paramedic schools require students to have a certification in CPR before joining their program. Anyone can become CPR certified, so getting that certification before you apply to be trained will shorten the time it takes. You can learn how to be CPR certified by checking in with local first responder offices such as fire stations, police offices, and EMS buildings.
Paramedic Requirements
Since paramedics are the first medical responders on the scene of an emergency, they need to be well-trained in both medical practices and interpersonal communication skills. To enhance skills that may already exist within the individual, schooling and training are important parts to become a paramedic.
Pre-Requisites
The first step in becoming a paramedic is attaining EMT certification. All paramedics are required to become EMTs before moving on to paramedic school. Pre-requisites to becoming an EMT are graduating high school or attaining a GED and becoming CPR certified.
So, how does one become an EMT? Typically, EMT training takes about a year to complete with 120 to 150 hours of both schooling and in-field training (including ride-alongs) then you must pass a state-specific certification exam. Read our comprehensive guide on how to become an EMT for more information.
Schooling
One of the basic paramedic requirements is schooling. Once you have passed your EMT certification test, you can begin looking into paramedic schools. Some schools will also ask you to have completed college-level biology, math, and English classes before you can attend school.
If your high school allows for dual enrollment, this may be a good way to get these college-level classes out of the way before you even graduate.
Once accepted into a paramedic program, paramedic hopefuls are required to complete anywhere from 1,200 to 1,800 hours of training to be able to best fulfill their duties in the field. Most paramedics will end their time with an associate's degree in emergency care. Schooling and training for paramedics include:
Learning standard medical practices (such as opening airways and inserting IVs)
Understanding how to use medical equipment (like EKG machines)
Deepening an understanding of anatomy and physiology
Gaining knowledge in emergency pharmacology and administration of medications
Discovering how to give specialized care to patients based on age, race, gender, etc.
Becoming strong communicators and excellent listeners
Sharpening problem-solving, critical thinking, and leadership skills
When coupled with medical knowledge, learning how to problem solve and communicate well helps make a highly-skilled paramedic. They can not only assess a scene and patient but also think quickly on their feet, de-escalate situations, calm patients, and get patients the best care possible by finding the root of the injury and recounting that information to others.
Training
On top of going to school to learn how to become a paramedic, many paramedic programs require their students to complete in-field training with different professionals in the field. This includes going on clinical rounds with nurses in hospitals and doing ride-along trips with practicing paramedics, police officers, and firefighters.
On top of their schooling, this training helps paramedic students understand what it is like to operate in the field and can sharpen many of their skills that are hard to build in classrooms (like problem-solving and critical thinking).
In-field training supplements paramedic schooling with topics and practical skills that cannot be found in a classroom, which is why it is an important part of paramedic requirements. You may require additional training depending on where you hope to work (e.g., a fire station or life-support helicopter) once you have your paramedic license
Certification
One of the many paramedic requirements is to become a certified paramedic. An associate degree is often granted to people who permit paramedic training due to the intensive hours of training. Some decide to go to school longer and achieve a bachelor's degree so they can do more in the field. However, degrees do not certify you as a paramedic.
All paramedics are required to pass their state-licensing test before they can become practicing paramedics. The test includes both a cognitive portion and a psychomotor portion to test both your knowledge and the techniques you learned in school.
You have six attempts to pass the cognitive portion and can re-take this section 15 days after you fail it the first time. The psychomotor section can be taken at any emergency agency such as a fire station or EMS office.
This is similar to the test taken by EMTs to become certified. However, paramedics must also take the National Registered Paramedic exam, which is more challenging and covers topics that EMTs won't know.
If you need help with this exam, we have a paramedic practice test that may help you prepare for your paramedic certification.
Paramedic Salaries
If you are asking how to become a paramedic, you are also probably wondering how much money paramedics make. Due to further training, paramedics are often paid more than EMTs.
The base salary for paramedics ranges from $41,660 to $51,969 per year with an average annual salary of $46,303. Annual and hourly wages will vary from state to state, so be sure to check with your state to find out the most accurate numbers.
How to Become a Paramedic FAQs
Is a paramedic the same as an EMT?
No, paramedics go through much more training than EMTs and are able to do more advanced medical practices in the field. Due to this, they are often also paid more than EMTs.

Read our guide on Paramedics vs EMTs for more information.
How many hours to become a paramedic?
Between school and in-field training, paramedics need a minimum of 1,200 to 1,800 hours of training before they can try to gain paramedic certification.
How long does it take to become a paramedic?
Paramedics often spend two years or more studying their topics and honing their skills but can do more if they desire. Many paramedic programs offer an associate's degree at the end of paramedic training.
Official Resources