Welcome to our free CNA practice test page!
Click on the "start quiz" button below to start your CNA practice test. Make sure to review your answer explanations at the end of the exam to help you learn the material.
Unlock Our CNA Prep Course.  Pass Guarantee.
Prep with peace of mind with our 100% pass guarantee.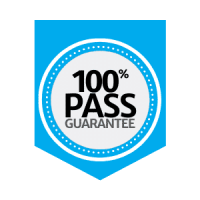 Once you are done answering the CNA test questions, review how you did. Each question will have an in-depth answer explanation.
Answer explanations are a great way to learn key concepts and better understand why an answer was incorrect.
If you want more help, use our CNA prep course.
CNA Test Breakdown
The CNA exam is made up of two portions:
Written Test
Skills Test
There are 3 main providers of the exam:
NNAAP
Prometric
Headmaster
Regardless of who your provider is, you will have both a written and skills test. The NNAAP is the most common provider.
Written Test
The number of questions on the written test depends on your provider:
NNAAP: 2-hour time limit. 70 total questions (10 of those questions are unscored)
Prometric: 1.5-hour time limit. 60 total questions
Headmaster: 1.5-hour time limit. 75 total questions
Skills Test
The skills test includes you physically demonstrating various CNA skills in front of an evaluator.
This section is tricky because you will not know which specific skills you will be asked to perform. The list of skills includes:
Handwashing
Indirect care
Measuring blood pressure
Measuring body temperature
Measuring and recording pulse
Measuring and recording respiration
Measuring the output from a urinary bag
Ambulation with a gait belt
Feeding
Mouth care
Mouth care with dentures
Mouth care for unconscious patient
Toileting with a bedpan
Hand and nail care
Foot care
Transferring to a wheelchair
Change of position in bed
Changing an occupied bed
Perineal care: female
Perineal care: male
Catheter care
Partial bed bath
Dressing a resident with a weak arm
Applying elastic support stockings
Body positions: supine, prone, lateral, Sim's, and Fowler's
Range of motion exercises (shoulder)
Range of motion exercises (elbow, wrist)
Range of motion exercises (hip, knee, ankle)
If you take our CNA review course, you will be able to review all these skills, how to perform them, and the checklist that your evaluator will be using for each skill.
CNA Test Scores
You will receive two scores after taking your exam:
Written Test Score
Skills Test Score
For the written test, you will receive a percentage score. The passing score will vary depending on your state, but most states typically have a passing score of around 75%.
For the skills test, you will receive a mark of satisfactory or unsatisfactory for each skill you performed. You will need to receive all satisfactory marks to pass.
Most score results will be emailed to you within a couple hours of finishing the exam. Some states will mail out your results, which will take 3-5 business days.
CNA Prep
If you want to make sure you are prepared for your exam the first time around, we offer an online CNA prep course that includes everything you need to get a top score. The course comes with:
8 Full-Length CNA Practice Tests
Detailed Answer Explanations
Review of Every CNA Skill
List of What the Evaluator Will be Looking for on Each Skill
100% Pass Guarantee
Works on Any Device
One-Time Payment (No Monthly Subscriptions!)