If you are preparing to become a certified medical assistant (CMA), you will want to take a CMA practice test before taking the actual exam.
The best way to prepare for the CMA certification exam is to take a medical assistant practice test. This will expose you to questions you could see on the exam and tell you what skills you need to brush up on.
Unlock All 800+ Medical Assistant Questions. Pass Guarantee.
Prep with peace of mind with our 100% pass guarantee.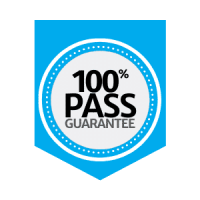 CMA Exam Overview
If you are wanting to take the CMA certification exam, you are likely curious about what is on the exam and other details like how long the exam will take. We have all that information and more to help you better understand the exam.
There are three main parts to this 200-question exam. There are 20 unscored questions on the exam, but you won't know which ones they are, so answer each question to the best of your abilities. There will be only multiple-choice questions on the exam.
Here are the sections you can expect:
Clinical Competency (106 questions, 40 minutes, 59% of the exam)
Clinical Workflow
Infection and Safety Control
Examinations and Procedures
Pharmacology
General Knowledge (38 questions, 40 minutes, 21% of the exam)
Ethical and Legal Issues
Communication Skills
Administrative Skills (36 questions, 40 minutes, 20% of the exam)
Billing and Insurance
Coding
Scheduling Appointments
Health Information Management
Since a CMA's job is to assist a physician with both the clinical side of things and the administrative, you can expect to see both areas tested on the CMA certification test.
Our free CMA practice test above includes questions from all 3 sections. You can get more practice with our CMA test prep.
Am I Eligible to Take the Certified Medical Assistant Exam?
You are eligible to take the CMA certification exam if you have a high school diploma or an equivalent and meet one of the three following requirements:
Be a recent graduate (no more than a year) or a completing student (no more than 30 days before graduating) of an Accrediting Bureau of Health Education Schools (ABHES) or Commission on Accreditation of Allied Health Education Programs (CAAHEP) accredited CMA course
Be a non-recent graduate of an accredited program, graduate from a program that became accredited while you were taking it, or graduate from a program no more than 36 months before it became accredited
Already hold a CMA (AAMA) license and take the exam for recertification
Does the CMA Exam Cost Money?
Yes, the CMA exam costs $125 if you are a recent graduate or completing student. If you are a non-recent graduate and don't have an AAMA membership, the cost will be $250.
Answering CMA exam questions will help ensure that you only have to take the exam once and not have to pay the fee twice.
How is the CMA Exam Scored?
Your total score on the CMA exam will range from 200 to 800. To pass the exam, you must score at least 405. When you immediately finish the CMA exam, you will receive a pass/fail notification, but this is not a verification of your certification.
So long as you complete all the application requirements, you will receive the results of your CMA exam by mail no later than three weeks after you take it.
Certified Medical Assistant Exam FAQs
How many questions are on the exam?
There are 200 multiple-choice questions on the CMA exam, but 20 unknown questions will be unscored.
You can use our medical assistant certification practice test above to get a better feel for the types of questions you will be asked.
Are all 200 questions administered at once?
No, there are four different sections to the CMA exam that are administered one by one.
Is there a time limit?
Yes, you are given 40 minutes per section on the CMA exam.
What is passing score for the exam?
CMA test-takers must score at least 405 to pass the CMA exam.