Description
Includes complete Anatomy and Physiology Study Guide and 4 Full-length Practice Exams
4 Full-length Practice Exams
Features
Exams are complete simulations of actual exam
Questions are written in the HESI Anatomy and Physiology exam style
100 total questions
All questions have full explanations/rationales
Exams are timed
Complete scores with feedback, tracking and history
Leaderboards show how your scores compare to other students
HESI Anatomy and Physiology
Detailed Anatomy and Physiology Outline
Anatomy Basics
Cells
Tissues
Skin/Integumentary System
Skeletal System
Muscular System
Nervous System
Endocrine System
Circulatory System
Respiratory System
Digestive System
Urinary System
Reproductive System
and 65 topic specific practice questions with full explanations
Features
Realistic Exams with the Latest Questions
Over 150 up-to-date questions.
Questions written in the style of the exam.
All questions have complete explanation/rationales.
Practice exams are timed.
Targeted content
Review course covers all of the topics covered on the HESI A2 Anatomy and Physiology exam.
Learn only what's going to be on the test, we won't waste your time.
The fastest way to learn the material!
Mobile/Tablet friendly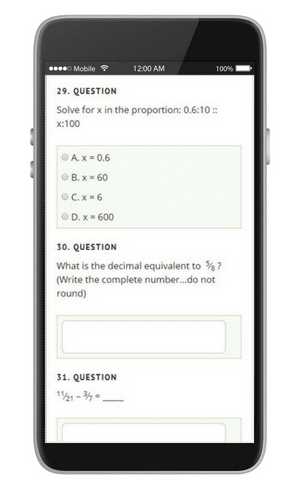 All of our exam prep courses are available on any device – including smartphones and tablets.
Prepare yourself anywhere, anytime.