With the Law School Admissions Test (LSAT) being so challenging, many students turn to LSAT tutoring for assistance in getting a top score.
There are tons of LSAT tutor options available. Some options are great choices while other options will leave you questioning whether you wasted a bunch of time and money.
In order to avoid the second scenario, our team reviewed the best LSAT tutors. We compared 5 different options and provided our LSAT tutor recommendations below.
Too Long, Didn't Read: Find the best LSAT tutor for you based on different factors and features. If you are looking for something a bit more affordable, consider one of our best LSAT prep courses.
Best LSAT Tutors Summary
If you do not have enough time to dig into our reviews below, you can find the summary of LSAT tutors below.
LSAT Tutors Comparison Table
| | Blueprint | LSAT Lab | LSATMax | Princeton Review | Kaplan |
| --- | --- | --- | --- | --- | --- |
| Our Score | 9.6 | 9.3 | 9.1 | 9.1 | 8.6 |
| Price | $2,599 | $299/Month | $2,885 | $5,299 | $2,999 |
| # of Tutor Hours | 16 | 2/Month | 20 | 30 | 20 |
| Price/Hour | $162 | $149 | $145 | $177 | $164 |
| 99th Percentile Instructor | | | | | |
| Access to Online Course | | | | | |
| Access to Practice Exams | * | * | | | * |
| Physical Books Included | | | | | |
| In-Person Option | | | | | |
| Check It Out | | | | | |
*Means that you will need to purchase LSAT Prep Plus from the LSAC for $99 to get access to the practice exams.
If you want to get some practice in before purchasing anything, use our LSAT practice test to prepare.
Blueprint LSAT Tutor Review
Crash Course (16 Hours)
Comprehensive (24 Hours)
Intensive (40 Hours)
99th Percentile Tutors
Access to Online Course
Reasonable Pricing
Blueprint Prep is our choice for best overall LSAT tutor. Blueprint offers 3 LSAT tutoring options with the main difference between the 3 options being the number of tutoring hours you will receive.
Their tutoring options break down to about $162 per tutoring hour which is around the industry average. There are a couple of things that make Blueprint unique when it comes to LSAT tutoring:
Access to an amazing prep course
99th percentile tutors
Blueprint gives all students who register for their tutoring options access to their online course. This online course includes hundreds of videos, lectures, study materials, practice questions, exams, and more.
You can learn more about what is included in that course with our LSAT prep course reviews.
In addition to the access to the prep course, students will also be working with the best LSAT tutors on the market. All tutors for Blueprint have scored in the 99th percentile – what better way to learn than from someone who has already achieved a top score on this exam?
Students can expect to have one-on-one tutoring sessions when purchasing a LSAT tutoring package from Blueprint. If you find that you need some additional help after you have met your tutoring hours limit, you can purchase various supplemental packages.
Some examples of those supplemental packages include:
Single Section Package (10 Hours)
Hourly Package (4-9 Hours)
Blueprint's 99th percentile tutors, access to online courses, and reasonable pricing makes it one of our LSAT tutor recommendations.


Affordability
Simplicity of Options
Monthly Payment Method
LSAT Lab keeps it really simple when it comes to their tutoring packages. They offer 1 package which is $299/month. Students will get 2 hours of tutoring per month. This is broken down into 30 minutes sessions every week.
LSAT Lab is a great option for 2 reasons:
Affordability
Monthly option
LSAT Lab is very attractive to the student who may be looking for a LSAT tutor on a budget or for someone who may need some supplemental help, but not full-fledged LSAT tutoring.
The monthly option offers students flexibility to have access to LSAT tutoring without making a massive financial commitment like some of the other LSAT tutoring companies.
Your $299/month investment also gets you access to their live online classes, various video lessons, and a study plan. You can also pay an additional $99 fee to the LSAC for access official questions and exams (pretty standard in the LSAT industry).
If you believe you will want to use this for a full-year, you can purchase a yearly subscription for $208/month – saving $91 per month. All students are given a 10-day satisfaction guarantee, so you have some peace of mind before fully committing.
LSAT Lab is a great option for students looking for affordability and a month-to-month option.
If you are looking for other affordable options, consider using a best LSAT prep book.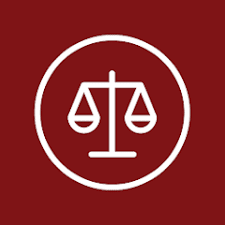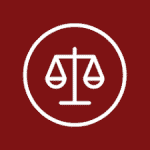 Basic (10 Hours)
Complete (20 Hours)
In-Depth (30 Hours)
Immersive (50 Hours)
Hourly (2-9 Hours)
99th Percentile Tutors
Number of LSAT Tutoring Options and Bundles
Need to Bundle to Get Additional Access to Resources
LSATMax made the list of our best LSAT tutors based on the number of different options they offer. LSATMax has something for just about everyone.
Since we are focused on LSAT tutor recommendations, let's take a look at the tutoring options first. LSATMax offers 5 different options, which we have listed above.
These options all include the same tutoring features with the main difference being the number of hours and the price you pay per hour. As you purchase more hours, the price/hour goes down.
The tutoring packages are all one-on-one sessions that take place live and in an online setting. The tutors for LSATMax have all scored in the 99th percentile. These tutoring sessions can take place over the phone or through a video conference – whatever works best for you.
You will be matched with a tutor that fits your needs, but you have the ability to switch tutors if you feel you are not a good match.
While LSATMax does not include access to other materials with their tutoring packages like other LSAT tutoring companies, they do offer bundled packages. Those packages include:
LSATMax + Intro Tutoring (Course access + 5 hours of LSAT tutoring)
LSATMax + Basic Tutoring (Course access + 10 hours of LSAT tutoring)
LSATMax + Complete Tutoring (Course access + 20 hours of LSAT tutoring)
LSATMax + In-Depth Tutoring (Course access + 30 hours of LSAT tutoring)
LSATMax + Immersive Tutoring (Course access + 50 hours of LSAT tutoring)
All of the bundled options include access to the LSATMax course as well as one-on-one tutoring options. LSATMax has a solid prep course as it made our list of best LSAT courses.
Whether you are looking specifically for a LSAT tutor or a combination of tutoring and a course, LSATMax will have an option that fits your needs.
Princeton Review LSAT Tutor Review
Targeted Tutoring (10 Hours)
Comprehensive Live-Online Tutoring (30 Hours)
Targeted Tutoring (In-Person 10 Hours)
Comprehensive Tutoring (In-Person 30 Hours)
In-Person Options
App to Manage Everything
Exams Included
Princeton Review makes the list of our best LSAT tutors due to their offering of in-person tutoring. They are the only provider on our list that offers in-person tutoring.
Princeton Review offers 2 LSAT tutor packages. One is a 10-hour package while the other is a 30-hour package. Both packages include the same features and are both offered online or in-person.
Princeton Review has been in the test prep industry for a long time and it really shows. One thing we really like about Princeton Review is how they manage students and the overall setup of the tutoring packages.
Students will have access to an app that manages their progress, scheduling, and communication with their LSAT tutor. In addition to this app, students will also have a tutoring manager who will support your needs and answer any questions you may have.
The targeted tutoring option is a good option for students who may have some general questions or need specific help on certain topics. The comprehensive tutoring option is great for students who are looking for a comprehensive option and lots of tutoring hours – this option also comes with a guarantee.
Princeton Review is a bit more expensive than other LSAT tutoring companies we looked at. They start their options at $177/hour. While they may be more expensive, their in-person offerings paired with the experience they have in the test prep industry make them one of our LSAT tutor recommendations.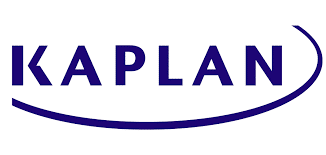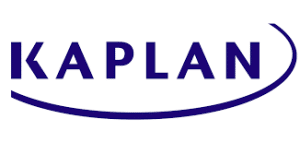 10 Hours
20 Hours
30 Hours
40 Hours
Access to Online Course
Personalized Homework
Additional Purchase of LSAC Needed
Kaplan is another big name in the test prep industry, and they offer some great options for those looking for a private LSAT tutor.
As you can see above, Kaplan offers 4 different options. The main difference between the options is the number of tutoring hours you receive.
All tutoring will take place online in a one-on-one setting. One unique feature that Kaplan offers that we really like is the personalized homework assigned to students.
No one likes homework, but when you are paying all of this money for LSAT tutoring, any additional work you can do is an added benefit. This homework is assigned based on your personal needs and things you need to work on.
Kaplan does provide access to their online course which is a nice feature that not a lot of LSAT tutoring companies do.
You can find 180+ hours of supplemental video content here and use this resource as a way to supplement your learning from your tutoring hours.
You will have access to LSAT exams, but you will need to purchase the $99 LSAC LawHub membership.
Our Methodology
When reviewing the best LSAT tutors, our team looked at 12+ different LSAT tutoring companies.
We compared these companies using 12+ different criteria including pricing, various features, experience of tutors, and more.
Some factors weighed heavier when reviewing LSAT tutors. After looking at 12+ providers, we narrowed it down to 5.
We understand that there are local private LSAT tutors out there, but we wanted to include options that are accessible to everyone across the country.
Our team sorts through the marketing these companies use and finds the content and features that are most useful for students. We looked for features and content that we felt would be most beneficial for someone looking for LSAT tutoring.
Our goal is to help users find an option that fits their needs by providing our LSAT tutor recommendations.
LSAT Tutors FAQs
Are LSAT tutors worth it?
LSAT tutoring is not for everyone. If you are someone who has good focus and study discipline, you may be better off using a LSAT prep course.
With that being said, LSAT tutors can be very beneficial for individuals who learn better in a one-on-one setting or need some supplemental help to their other study methods.
Most LSAT tutors are worth the money, but just be prepared to spend the money. Look at your investment in LSAT tutoring as an investment in your future.
How much does a LSAT tutor cost?
Since different LSAT tutoring companies offer different packages, it is best to look at the cost of LSAT tutors on a per hour basis. LSAT tutoring costs range anywhere from $145/hour to $180/hour.
If you are buying a small number of hours, you can expect to pay around $250/hour for the most part.
How do I find a good LSAT tutor?
The best way to find a good LSAT tutor is to find an option that best fits your needs. LSAT tutoring companies offer all kinds of packages. Some packages may include access to online courses, books, questions, and more. Some packages may just include tutoring hours.
There is not a single LSAT tutor that is right for everyone. We suggest comparing different options and seeing what best fits your needs. The options above have been categorized based on what they offer. Those options are a great place to start.